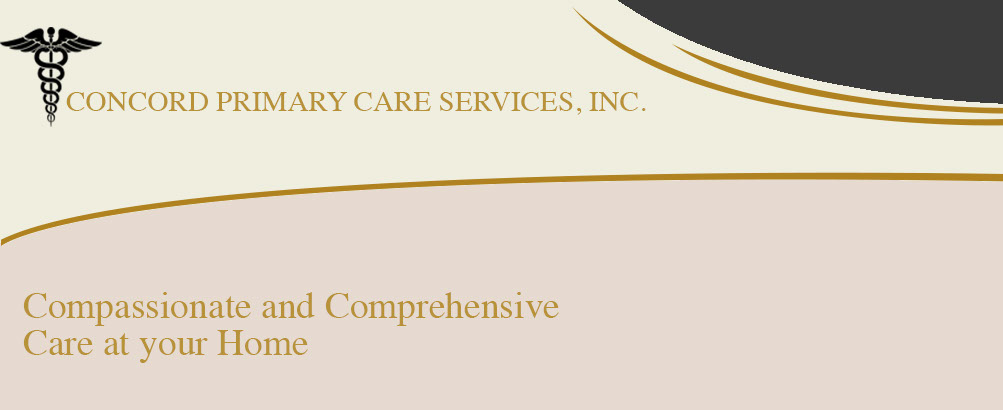 TALK TO A CARE SPECIALIST
210.732.0130
The philosophy of Concord Primary Care Services Inc. is to provide programs that are high quality, competitively priced, and cost effective.
We are committed to treating all clients with respect.
Welcome to Concord Primary Care Services, Inc.
By involving the client and the client's family in the management and care of
individual clients, we carefully coordinate physician home care objectives for the client and assist the client's family in dealing with the client's illness. Our multi-disciplinary team approach includes utilizing the skills of our dedicated staff to readily address changes that may become necessary as the care delivery progresses.
At Concord Primary Care Services, every client is special and entitled to receive quality service with dignity, compassion, and respect without regard to such biases as ethnicity, race, national origin, or gender.

© 2015 Concord Primary Care, Inc. All rights reserved.
Privacy Policy | Sitemap |
9627 Huebner Rd, Suite 110, San Antonio, Texas 78240-1662. Telephone: 210.732.0130, Fax: 210.732.0120